Description
Contents:
Chapter one: What plants give us
Chapter two: Plant spirits
Chapter three: Herbs, Fairies and Healing
Chapter four: Connecting with plant spirits
Chapter five: Plant Energies
Chapter six: Dowsing plant energies
Chapter seven: Dowsing in the Garden
Chapter eight: Gardening with the devas
Chapter nine: Divine gardening
First published November 2016
Python Press
Paperback, 206 pages. 106 full colour images throughout, with 11 dowsing charts and 9 diagrams.
Size: 5.8 x 8.2in.
ISBN: 9780975778296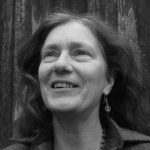 Master dowser with over 30 years experience, Alanna helped to found the 
New South Wales Dowsing Society
 in 1984 and is now a patron of the 
Australian Dowsers Society
. She is the author of seven books, has made 21 films and has produced several magazines about dowsing in Australia since 1982. She has extensively traveled around Australia teaching dowsing and geomancy, and building Power Towers to enhance plant growth. Since 2000 she has been an international speaker and teacher, presenting in New Zealand, Malaysia, Taiwan, Holland, Poland, Sweden, UK and Ireland. Alanna is also a permaculture farmer and teacher specialising in 'sensitive permaculture' design.