Description
Over 50 DIY projects for house and garden using recycled materials
Getting Started in Permaculture delivers step-by-step knowledge for a variety of useful projects including: making herb fertilisers, compost, organic sprays for pest control, and much, much more. It also includes how to recycle your soft drink bottles, waste paper, and tires in a number of useful projects such as ponds, fruit fly traps, retailing walls, and solar stills.
Published 1998
Candlelight Trust
Paperback, b&w diagrams throughout, also colour photographs and illustration. 96 pages.
ISBN: 0646200909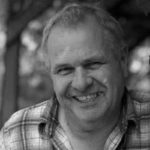 Ross Mars is a highly regarded permaculture teacher, designer and consultant. He is the author of the bestselling books, Getting Started in Permaculture, The Basics of Permaculture Design and How to Permaculture Your Life and has produced two videos on energy efficient housing design and renewable energy systems for power generation. Ross founded Candlelight Farm, a permaculture demonstration site and training center in Western Australia. Over the past decade, he has delivered dozens of basic, design, advanced and diploma-level Permaculture Courses. Both a scientist with a PhD in Environmental Science and an entrepreneur, Mars also manufactures and supplies greywater and rainwater tank systems, and installs waterwise gardens and water-sensible irrigation systems.
Jennifer Mars (Dip. Perm. Design) is well known in Western Australia as a permaculture educator. She is a primary school teacher who has contributed to the promotion of permaculture and sustainable living in both country and urban areas. Jenny has helped to develop many permaculture-designed gardens in schools, nurseries and backyards. Jenny and Ross are in the process of developing their property in Hovea, Candlelight Farm, as a permaculture demonstration site.