Description
Song list
Earth People Fair 03:51
Grow a Garden 03:21
Dad's Dunny 02:18 video
Plant Some Trees 02:30
Human 03:40
Everybody's Crazy (feat. Secret Agent 23 Skidoo) 02:55
Frustration 03:28
Singing Makes it Better 02:44
Pick Me Up (Hitchhiking Song) 03:19
Not the End 03:13
Trees Eat Us All 03:45
Spaceship Earth (feat. Hugo the Poet) 01:39
Released March 15, 2019
Recorded by Dave Mann @ Hairy Back Marron Studio, Margaret River; Max Power @ MaxSound, Fremantle; Michael Crannage @ Stick Music, Albany, Himandeyes at the Woodford Planting Festival & Mal Webb/Michael Boase @ Chez Mal, St Kilda.
Produced & Mixed by Spoonbill (Jim Moynihan) @ MoonSpoon Studio, Kinglake and James Newhouse @ Real2Reel, Bunbury.
Mastered by William Bowden.
Artwork by Brenna Quinlan
Musicians (in order of appearance):
Charlie Mgee: Ukulele, vocals, whistles (on 1), kazoo (on 6), drums (on 1, 2, 3, 5, 6, 8 & 10)
Kylie Morrigan: Violin, ocarina (on 9)
Mal Webb: slide trumpet, trombone, piano, beatbox, gourd bass (on 3 & 11)
Tim Bennett: Bass (on 2, 6, 7, 9) & moog (on 7)
Alex Burkoy: Guitar & violin (on 5)
Spoonbill: Samples/synth
Dazastah: Beats (on 1)
Michael Boase: Drums (on 7 & 9)
Jeff Harold: Double bass (on 5 & 8)
Yagu Wila Choir: Dave Mann, Bec Schofield, Janine Oxenham, Petha Farrer Shoveller, Carlien Jeanne, Aria Scarlett, James Abberley
Wynx: Keys (on 4)
Mayuka Juber: Clarinet, baritone, alto & tenor sax (on 5, 7 & 8)
Marsha Ashwell: vocals (on 5)
Cactus Skidoo: Rap (on 6)
Hugo Farrant: Rap (on 12)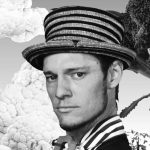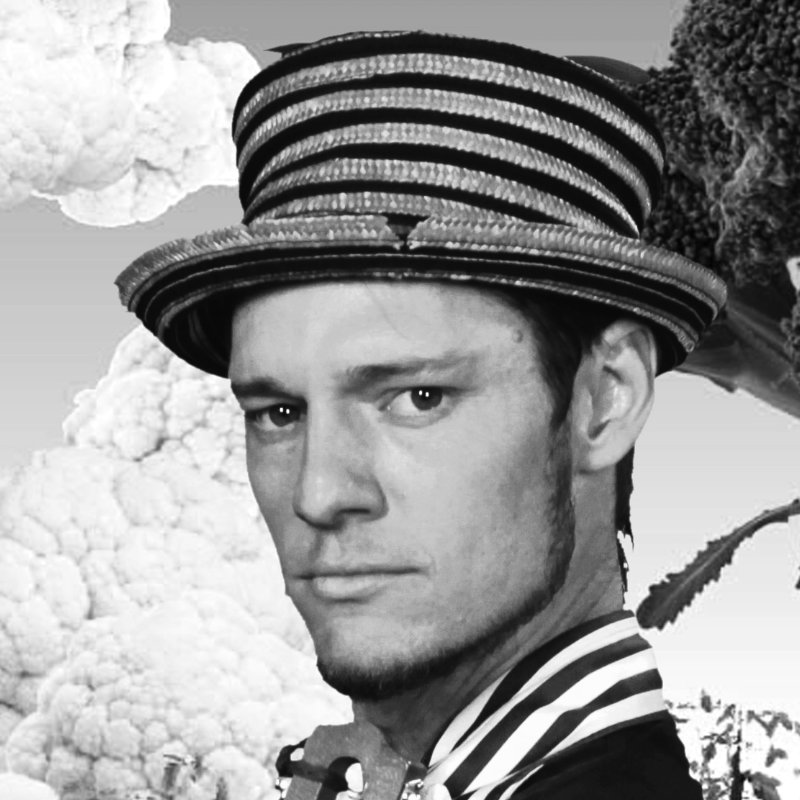 Growing up in a tin shed with a veggie garden, a composting toilet and one solar panel for power in the south-west of Western Australia, Charlie lived the low-impact lifestyle from a young age and realised early on that you don't need a lot to be happy in life. In 2011, Charlie went off the study the regenerative design process of permaculture and soon after, formed 
Formidable Vegetable Sound System
 – a new kind of band based entirely around principles of sustainable living with the hope of inspiring people everywhere to grow their own food, raise chickens and generally make the world a better place. More recently, Charlie and the band have performed at many Australian and international festivals, including Glastonbury (UK), Secret Garden Party (UK), BOOM (Portugal), Shambhala (Canada), Symbiosis (USA), Woodford (QLD) and Rainbow Serpent (VIC) to delightfully packed dance floors and venues.